Once you've tried hair extensions, you'll never want to go without them again. The added volume and length, as well as the ability to add chemical-free color to your hairstyle, are enough to make most women question why they waited so long to try them for themselves. There are several different types of extensions, such as clip-ins and sew-in wefts. The latest, and greatest, innovation is tape in extensions. Here are four reasons why you're going to love them!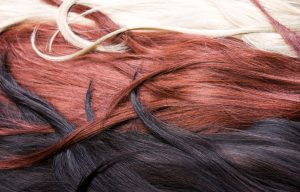 Inexpensive
Tape in hair extensions are the least expensive option for adding volume and length to your hair. They take less than an hour to be applied, which makes the application costs much lower too, and they are maintained cheaply and easily. This makes them a great choice for any budget.
Less Damaging To Your Natural Hair
Because of the way that they are applied, they do not pull on your hair like other types of hair extensions do. Although there are ways to minimize the damage that can result from tugging and pulling, it is far better that your natural hair doesn't have to support the weight of the extensions at all. This is particularly important for those who are wearing extensions to add volume to thin hair, as they don't want to lose more hair because of wearing extensions.
Perfect For Summer
There are no better options for summer extensions. They're able to be blended seamlessly in with your natural hair, and the strong, non-damaging tape lies flat against your head so that the extensions appear to be growing from your scalp. They're also great for those occasions where you know that your hair will get wet, or for wearing a ponytail, because they will not be seen the same way that clip in are.
Tape in extensions are also unaffected by water, sweat, and humidity. That makes them perfect for those that enjoy a more active lifestyle, particularly in warmer weather. You're able to swim in them, go diving in the ocean, or even dance in the rain if that's your thing. Your extensions will stay perfectly in place, and the color won't even fade from exposure to chlorinated water.
Reusable
Tape in extensions are good for up to 3 to 4 applications before they need to be replaced, and they're reusable for as much as a year. This fact becomes even more important if you've customized your extensions to work with a particular hairstyle or changed the color. You're able to remove the old tape, clean them easily, and then apply new tape to reuse them. Removing them from your head is easy, and can be done at home in about 15 minutes with no pulling, compared to the hours that it can take to remove individual hair extensions and the hair loss that can result.
Tape in hair extensions give you the confidence to be bold, and live life to the fullest. You'll be able to confidently wear them knowing that nobody will be able to tell that you have them on. If you're a woman that enjoys being the center of attention, rest assured that your hair extensions will help you to turn heads!