When it comes to beauty treatments today, there are several options available to improve the appearance of your locks. From human hair extensions to drastic colors, you can easily transform your look. Whether you want a completely natural appearance or something daring, the choice is yours!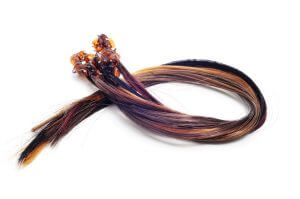 While hair extensions have been around for a long time, synthetic options have numerous problems. Among these are styling difficulties and hair that does not look natural. However, human hair extensions can be treated along with your natural hair for a seamless, gorgeous look!
When you begin shopping, you will want to make sure that the hair you purchase is human hair. Oftentimes, virgin hair is best because it has not been processed in any way. This means that there are no concerns about color or wave fading over time. The hair will remain just as beautiful as the day you buy it, provided that you care for it well.
There are various things that you will need to keep in mind when you are shopping for hair extensions. For instance, you will want to make sure that the color is a good match. Many of the hair extensions can be colored to match yours if necessary. However, you will want a professional stylist to do this for you.
You will find hair extensions that utilize a clip or some other temporary method of holding. These are great when you want a little extra volume for a special occasion. Other styles that fall within this category include decorative braids and pieces designed to enhance up-do's.
However, you might be interested in something a bit more permanent. While you can't make the hair grow out of your head, you can use extension styles that are designed to last for weeks at a time. These are affixed to your head with a special type of adhesive. Speak to your stylist regarding the best way to care for your hair to ensure that you maximize the value of the human hair pieces you have added to your own.
Although the extensions are long, you will likely need several sets in order to achieve the look you want. Each group of hairs will be strategically placed to ensure that your entire head of hair looks full and evenly distributed. This will allow you to fill in sparse patches as well as achieve overall fullness.
Compare the offerings of the brands you are considering before making a choice. Look for one that most closely resembles your hair in regards to texture, color and general appearance. Doing so is the best way to ensure your satisfaction!
Whether you are planning for a special occasion or your everyday look, adding hair extensions to your list is a good idea. By boosting your hair volume, you will look and feel better! Embrace the confidence you feel after having your new human hair added to your own and styled to perfection. You are sure to love it!